Bonita Fortune is feeling thankful – November 25, 2018
A HuGE THANK YOU To Sensei Reuben Snell FOR His HARD WORK in teaching our kids the style of KENPO KARATE AND TO HIS WIFE JUNAY SNELL THANK YOU FOR OPENING YOUR HEART FOR OUR KIDS YOU LOVE THEM AS IF THEY WHERE YOUR OWN MUCH APPRECIATED 😘 Bonita Fortune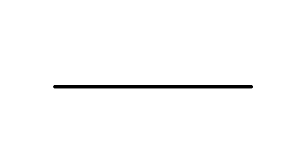 To, 🌈Sensei Reuben Snell. June 04, 2020
So the first time I came to RJ DRAGONS I was very shy and like didn't talk to anyone until Sensei came and introduced Sensei's self to me.
As time went and as Sensei could see we got very close until grading came up and I was like nervous because I didn't know what to do until I got into the rhythm my first tournament was at blind buddy I really enjoyed myself and the worst part is I didn't like sempai Raabiah until I met her and got to know her personality!! My second favorite part was when we got to give parcels to people who didn't have and I was happy to give because I know we'll get a blessing from God in return.
And like time flew past I got to know more people🤗and when it came to beach🦀🌊 training I got to know sempai Chloe Bailey.
And last but not least
My most recent grading I really didn't expect that I would get a green belt 😱🥋🥋but i really appreciated it and really worked as hard as I can so I really think I deserved it
But I just want to say thank you Sensei for all your hard work I really appreciate it and most of all we must thank God because if it wasn't for him were would we have been
So that my karate history ⬆️⬆️
From sempai
Cihana Christiaans❤